The 1st of September we're hosting another Clojure meetup (again), in our office 2 minutes walk from Lyngby Station.
If you're interested in functional programming, modern LISP, or just want to be inspired by one of the programming languages we love to use in several of the product we develop, here's a link to the Meetup RSVP:
https://www.meetup.com/copenhagen-clojure-meetup/events/287612795/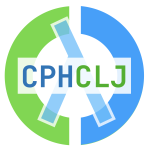 Agenda:
1. Talks, drinks & snacks (sponsored by Dewise)
2. Dinner (we book a table somewhere nearby)
3. Up to you!
We have a big conference table, and a TV almost as big to present on. For your safety we provide hand sanitizer.
There's even an elevator, so anyone can join.